Warning
You are reading an old version of this documentation. If you want up-to-date information, please have a look at
4.0
.
Communication logs
Communication logs can be downloaded through HELP and by clicking on DOWNLOAD COMMUNICATION LOGS.

Inside the communication logs, you will find all the communication between your Robot/PLC and the EYE+ Controller. This can be really helpful if you have issues with communication.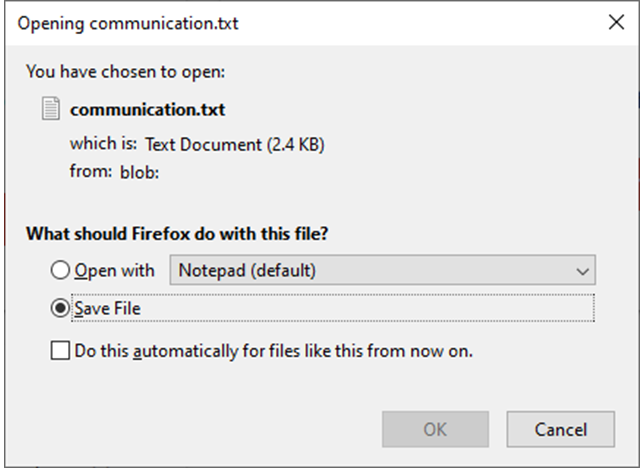 The downloaded file has a txt extension and can be opened with any text editor.
Note
If you want the logs of the complete system, check system logs.