Warning
You are reading an old version of this documentation. If you want up-to-date information, please have a look at
4.2
.
Home
The HOME page is the first page you see when accessing EYE+ Studio (Fig. 43). This is a dashboard that provides information on the system.
When the system is not in production, the only element you see is the system state of EYE+, check EYE+ states for more details about each state.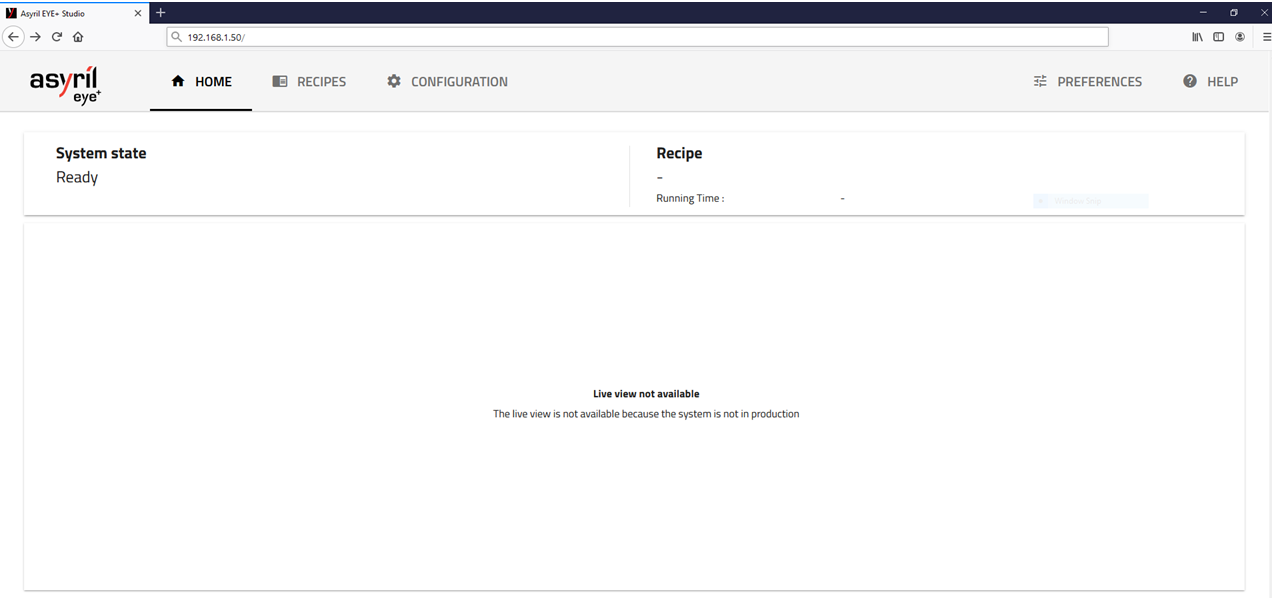 Production dashboard
If EYE+ state is production, the dashboard (Fig. 44) displays some information about the current production.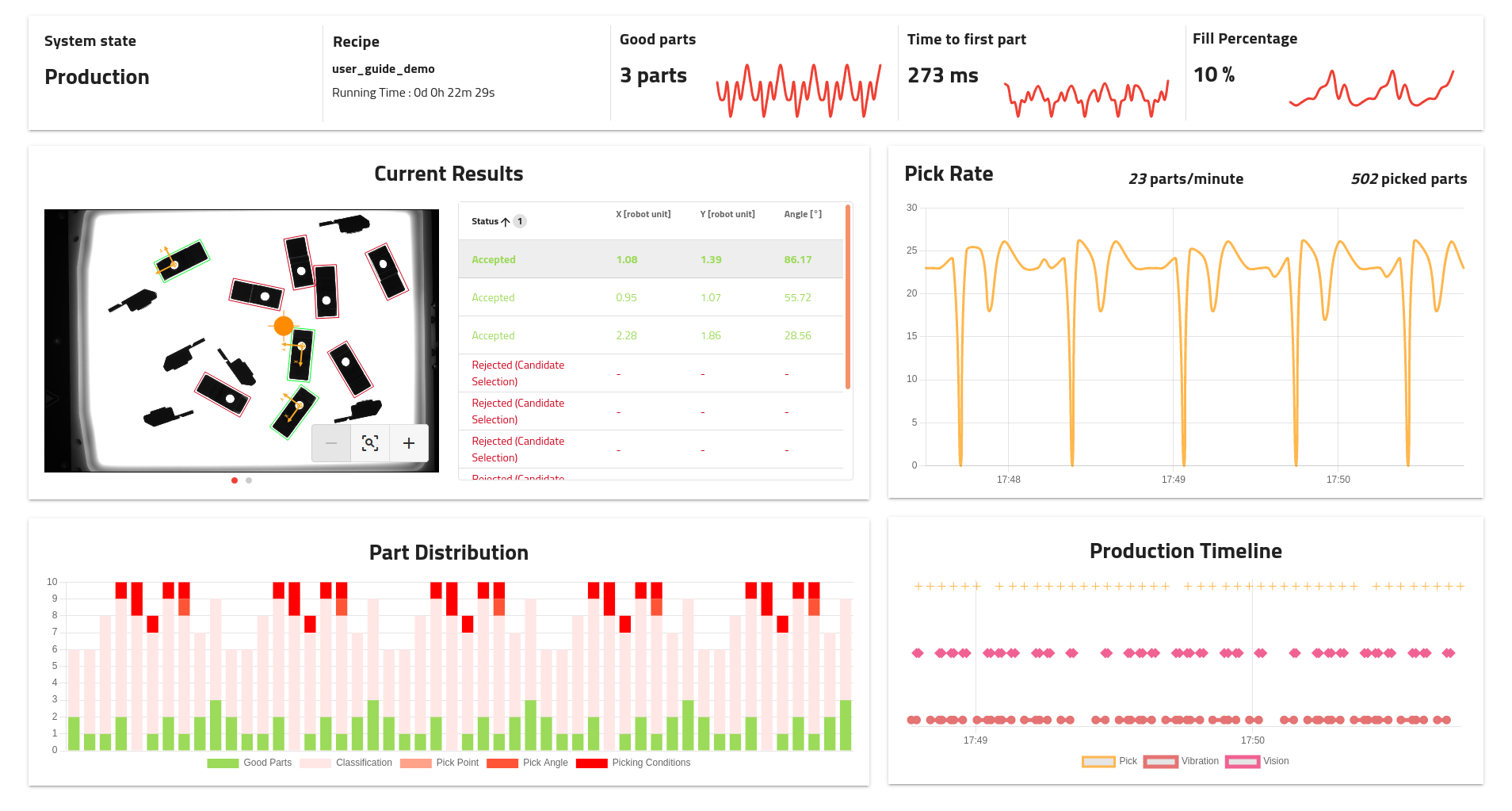 Note
The information is displayed in real time but is not permanently saved on the EYE+ controller. When stopping the production, previous data will remain but will not survive a refresh of the interface.
Tip
Clicking on the small button on the bottom right opens the interface in full screen mode which ensures you can see the complete dashboard on a HD screen.